Your Bucket of Money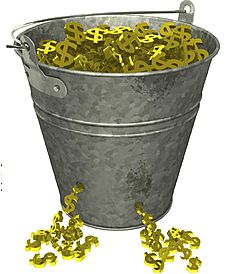 Has Holes in It!
Even as your sales volume increases, the odds are good that your restaurant still isn't as profitable as it could be.
How long will you let the bleeding go on?
When you seek to make more money, you probably look for ways to build sales.* Putting more cash in the bucket is an important first step, but unless you also patch the holes, the money will keep dripping away instead of going into your pocket. We'll show you how to find (and fix!) those leaks once and for all.
SFA 3.2: Profit-Building Master Class
How to Increase Your Bottom Line by 20%
in 90 Days
March 30 – April 1, 2015 – Nashville, TN

Here's What You'll Do During Three Powerful Days in Nashville:
Re-structure your business model to consistently deliver enough monthly profit to pay all the bills, provide a return on investment and support your desired lifestyle

Have a plan to generate at least 20% more bottom line profit within 90 days

Right-size your menu and turn it into a highly profitable money machine

Lower your food cost by at least 10% without cutting product quality

Be able to track your food cost … every day … without taking an inventory

Learn to spot theft and make your bar operations more profitable

Discover how to raise wages (and lower payroll cost!) without compromising service

Secure 90 days of one-on-one coaching to help you be more productive and meet your goals

As a bonus, you'll even pick up a few targeted ways to build sales volume!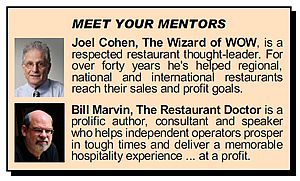 If you really have to think long and hard about whether to invest a few days (and a few dollars) to discover where the leaks are, tighten up your controls, streamline your systems and put 20% more on the bottom line forever, you're just not ready for this class.

SFA 3.2 will put a smile on your face and more money in your pocket. If that's your idea of a good time, you're about to become very excited!
* Building sales is still important, that's why we made it the focus of our first Master Class last November. We promised attendees they'd learn how to increase their sales by 20% in 90 days … and with our individualized coaching support, they're on track to do just that! (The point: We deliver on our promises.)